Harris Yu
Sourcing Assistant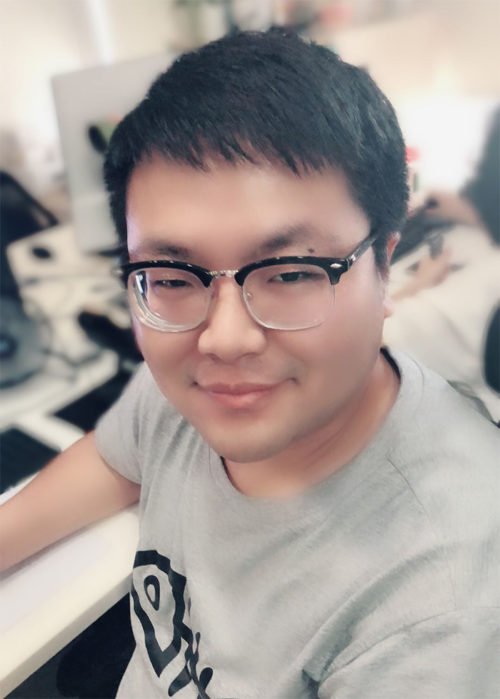 Harris is a thoughtful and diligent sourcing assistant. Beyond the work he does in sourcing, he is always full of ideas on how IMEX Sourcing system's can be improved to better our core capabilities and efficiencies, and exceptional at breaking complex ideas into smaller plans. His calm but business-minded attitude brings a sense of calm to our office, even in times of stress and deadlines.
1) What's your hometown?
I come from Lanxi City in the Zhejiang Province, and one of the few IMEX'ers not from Guangdong.
2) What kind of food do you like?
I will try anything related to fish.
I'm most attracted to foods mixed with bread and meat such as hamburgers (American style and Chinese style), chicken rolls…the list goes on.
3) What do you do in your job in general?
I work as a sourcing assistant in IMEX. Thus, my job is to associate with suppliers, and follow through the order until it safely reaches our clients' doorsteps (or warehouses).
4) Why do you enjoy sourcing?
With every new project, I get to learn new things. I love all the challenges I encounter and the opportunities to fix the issues and improve myself.
5) What do you like most about working with IMEX?
IMEX is a technology based company. We harness technology to do sourcing and merchandising as much as possible to provide the smartest, most premium service.
6) What do you do outside of work?
I love to play video games when I'm off work. World of Warcraft is my all-time favorite – I met tons of lifetime friends during my adventures in Azeroth. For the Alliance!
7) What can you do, and what can clients do, to ensure that the Sourcing Project has a perfect result?
On our end: think of all the possibilities during the project, and minimize the risks for both client and ourselves.
On the client's end: give as much detailed information as possible before sourcing. This will definitely reduce the time to provide the best quotation.