IMEX Sourcing Services' China Company Verification and background check service can protect you from online scammers and pretenders who seem to be everywhere online.
We can protect you by confirming and verifying any company or supplier in China before you sign contracts or make payments. Think of it as your personal insurance policy against fraud and deception.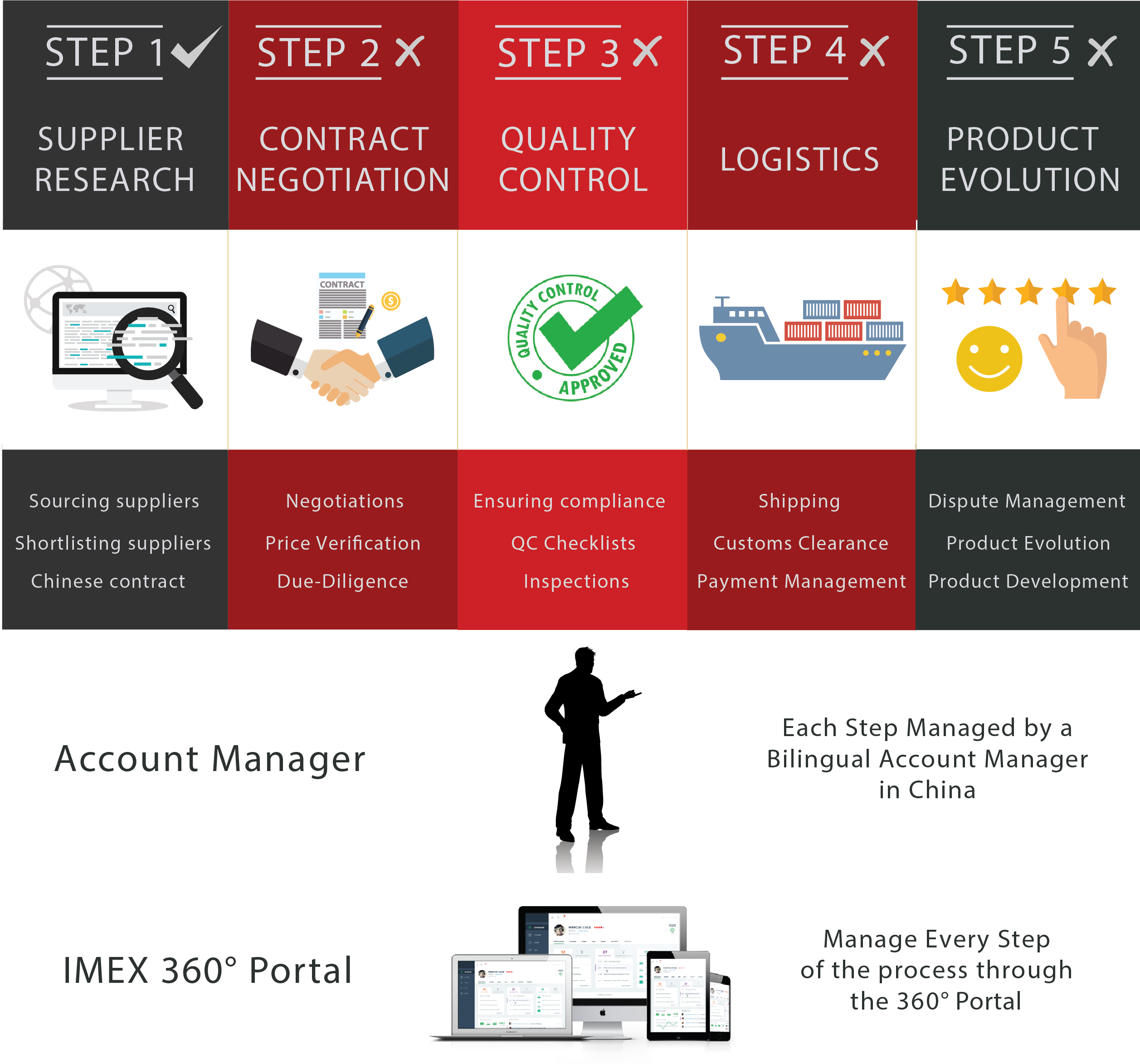 The 360° Sourcing Process
*The services mentioned above are part of the 360° Sourcing Process, not of the China Company Verification Service.
The Company Verification Report Deliverables
Government Information: We check Government databases as well as other resources to ensure the supplier is legitimate and is what they say. For e.g. the report will tell you whether a supplier is a trader or manufacturer (an important issue as most suppliers on B2B Platforms claim to be manufacturers when in fact many of them are traders). We also check how long they have been in business, what products they are licensed to manufacture and other key background information that allows you to make an informed decision.
Checking Their Track Record: We also know how to verify their previous track record of fraud and check references before you move forward and send them any money.
Identity of Key Individuals: We verify the identity of the key individuals in the corporation.
Third Party Record: We check the company's standing with other third party organizations.
We are on the ground, deal with suppliers and factories on a daily basis and can be your local eyes and ears. We will steer you away from the pretenders and help you distinguish the real, quality manufacturers here in China from the traders.
Please contact us for more details about our China Company Verification Services.