IMEX's Air courier service allows you to get your courier shipments (Samples, documents and goods) to your door quickly and efficiently.
IMEX has partnered with all major international courier players such as UPS, DHL & TNT to offer courier services at highly competitive rates.
The shipments can either be picked up from our office or directly from your suppliers/factories. The Air Courier service is also often used in combination with our Sample Consolidation Service.
We are also able to deliver shipments directly to any Amazon FBA Warehouse in the US, UK and several other countries where Amazon operates, even if you are not based in the destination country. Please check out our "Courier to Amazon FBA" page for more info.
You not only get great rates, but you are able to track all your courier shipments via our 360° Portal as well as get E-Mail notifications as your shipment status changes so you are always aware of where your shipment is at any given point in time.
We are able to offer highly discounted prices over what you may get directly with these carriers due to the volume of shipments we process.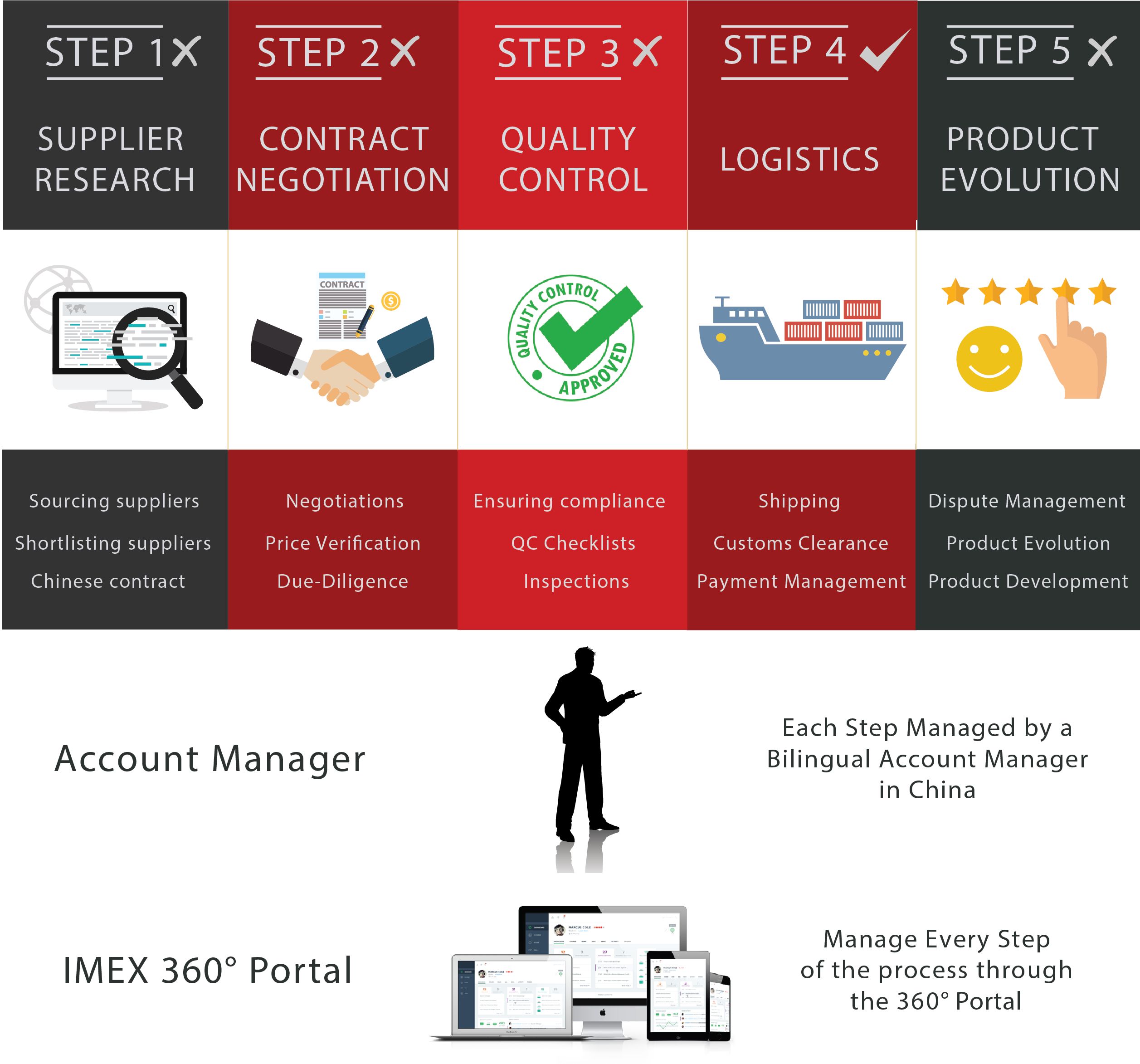 The 360° Sourcing Process
*The services mentioned above are part of the 360° Sourcing Process, not of the China Air Courier Service.