How 360° Sourcing Service Works
Shortlisting a supplier may be your primary objective, but without quality control and import cost management systems in place at the outset, your project will face many challenges, and your import success could be placed in jeopardy.  You could lose precious time, money and most importantly brand reputation.
We designed our 360° Sourcing Service to help guide, counsel, and protect you in these areas.
It's our most complete, all-encompassing Sourcing QC & Project Management service. It takes you systematically from sourcing a supplier all the way through to managing customs clearance and logistics – and addresses all the critical points in the process.
For more information, contact us here. 
For countries like the UK, USA, Australia, and Canada, where most of our clients are located, we can deliver the goods right at your doorstep. We manage customs clearance and logistics in China and your destination country.
When you use our 360° Sourcing Service, you can focus your efforts on scaling your business using your core expertise and leave your sourcing, QC & supply chain management, our core expertise, to us.
When you use our 360° Sourcing Service, you don't just save time, but you also save money. By cost optimizing for every moving part, by using our bulk discount to get the best prices, and thanks to our bilingual Chinese sourcing team that are tough negotiators, you will see your processes and costs optimized to find the best combination of price & value.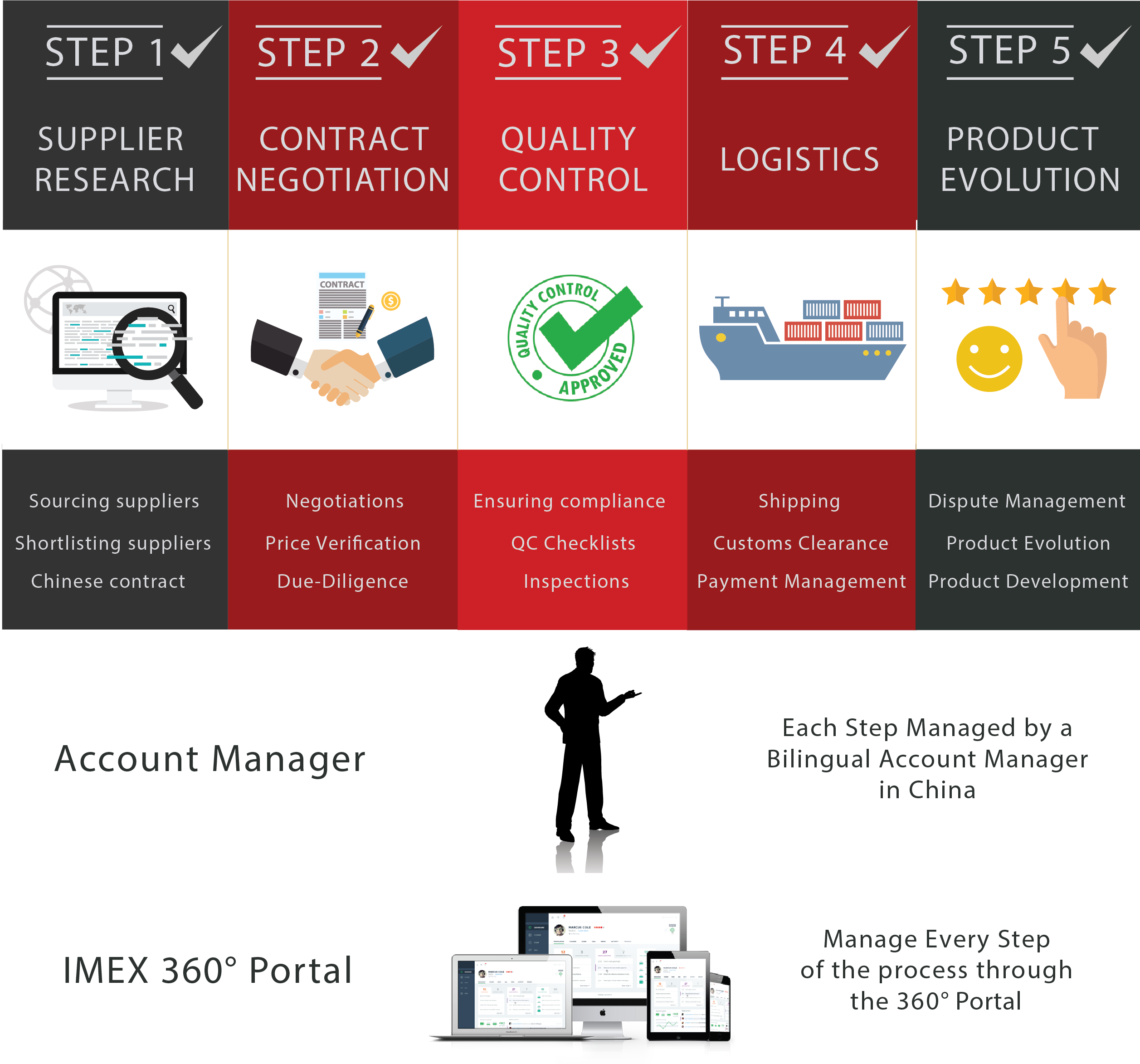 The 360° Sourcing Process
We have always positioned ourselves as a company that aims to combine technology with sourcing and hence technology has been a core focus for our business. We have always had strong back-end tech but our client portal which eliminates a lot of the time-wasted in back and forth communication and allows clients to get answers to a lot of questions instantly (Without the need to wait for answers due to time zone differences). The portal shows status of all sourcing cases, projects, shipments, tracking information, documentation and other features.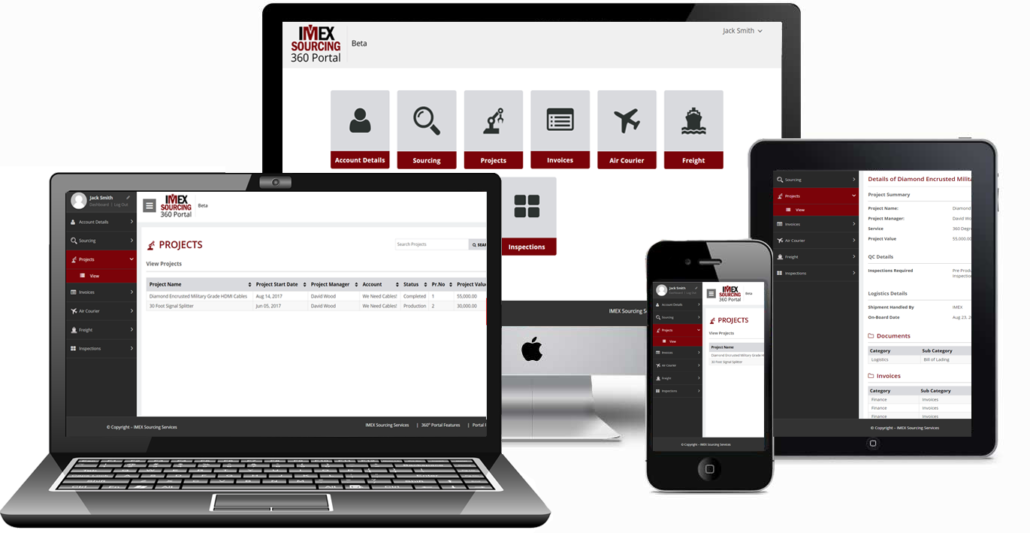 We work with Mid to High-end importers, especially E-Commerce companies, and our clients include several multi-million dollar Amazon Sellers.
We also work with Crowdfunding Campaigns on sites like Indiegogo & Kickstarter. Please check out our New Product Development Service for more on this.
With more than 50 years of Combined sourcing & supply chain management experience we help our clients not only source products, but help them generate cost savings in several ways such as reduced sourcing product costs, reduced returns, early detection of QC issues, time saving as a result of not having to manage suppliers on day to day basis, savings through consolidation of goods and reduced logistics costs.
Our knowledge of the manufacturing/importing processes and our presence 'on the ground' helps our clients deal with quality issues proactively. We deploy several systems & processes and eliminate and minimize QC issues to begin with.
We often help companies & Crowdfunding campaigns with complex products, requiring significant customization and tweaking. Such customization is often aided by having our fully bilingual staff communicating with suppliers. We help our clients develop new products in China through our New Product Development service.
Contact us here if you want more information.
We are a technology & process-driven company. We have devised a systematic approach to the entire sourcing process. As a result, we can better control all stages of the manufacturing cycle, resulting in a smoother, stress-free experience for you.
For a more detailed understanding of the 360° Sourcing Service and how it could help you, please drop us an email with details of your requirements.
Read the Hoverboard Case Study