What Is China Sample Consolidation Service
This service is designed to cut logistics/courier costs when you need samples from various suppliers for a single product or for several different products.
Courier costs are always calculated based on tiered basis, i.e. the higher the weight and volume of the shipment, the lower the cost per kg/lb. On top of this, there are minimum costs per package. Therefore, costs of sending samples can add up.
By consolidating samples from different suppliers and sending them as a single package, IMEX is able to:
Significantly reduce your courier costs.
Have a single address where all your suppliers can send your samples.
When used as an ad-hoc service, we check the samples to ensure there is no major damage before shipping it out.
When used as part of the 360° Sourcing Service, Sample consolidation is provided as a free service and more extensive quality tests are done before sending the samples over to the client to ensure any samples that don't meet the client's quality standards are not sent to the client.
This way problematic samples can be spotted early and sent back to the supplier, saving time and money.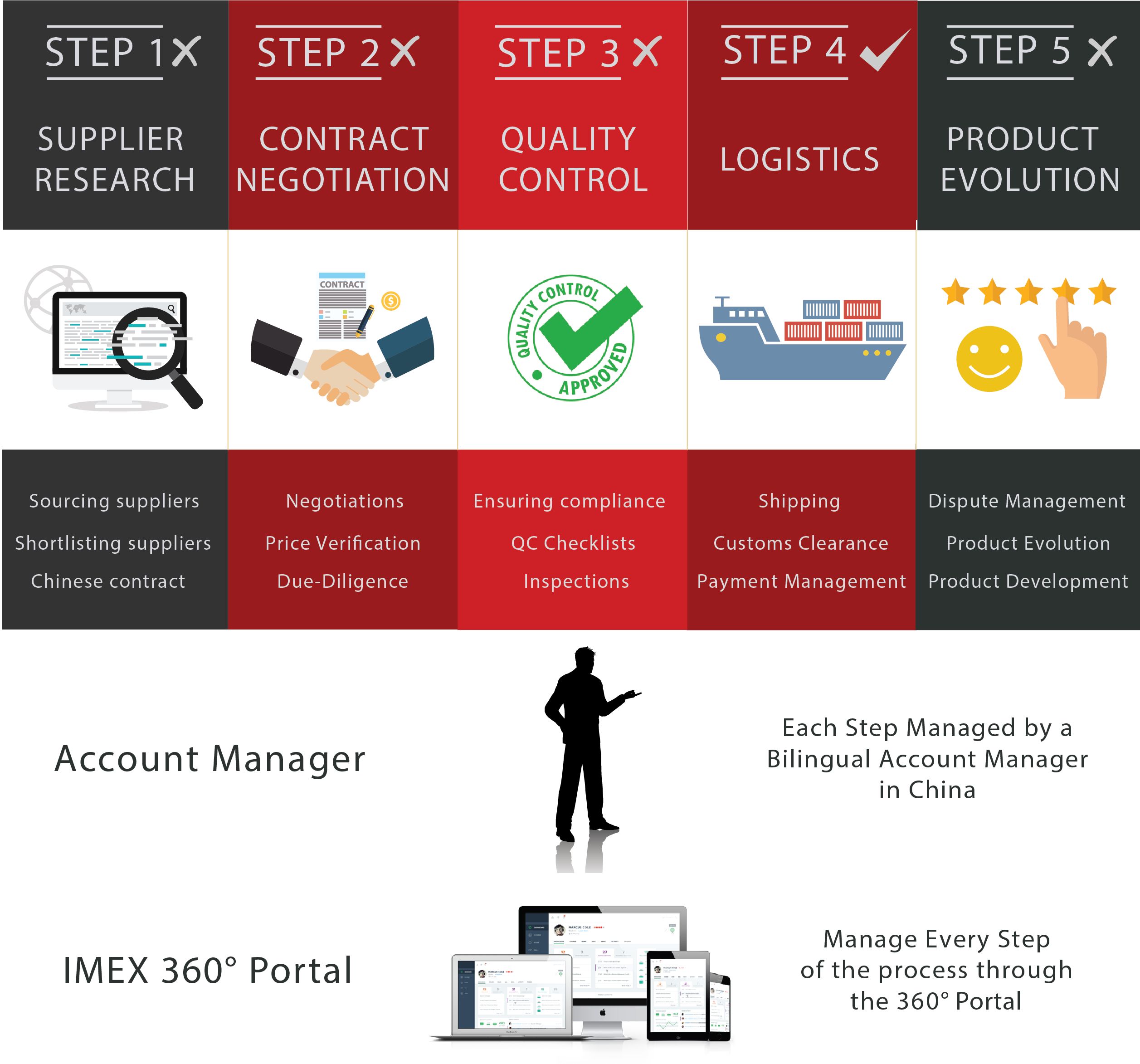 The 360° Sourcing Process
*The services mentioned above are part of the 360° Sourcing Process, not of the China Sample Consolidation Service.