IMEX Liaisons Group's Thailand Company Verification and background check service can protect you from online scammers and pretenders who seem to be everywhere online.
We can protect you by confirming and verifying any company or supplier before you sign contracts or make payments. Think of it as your personal insurance policy against fraud and deception.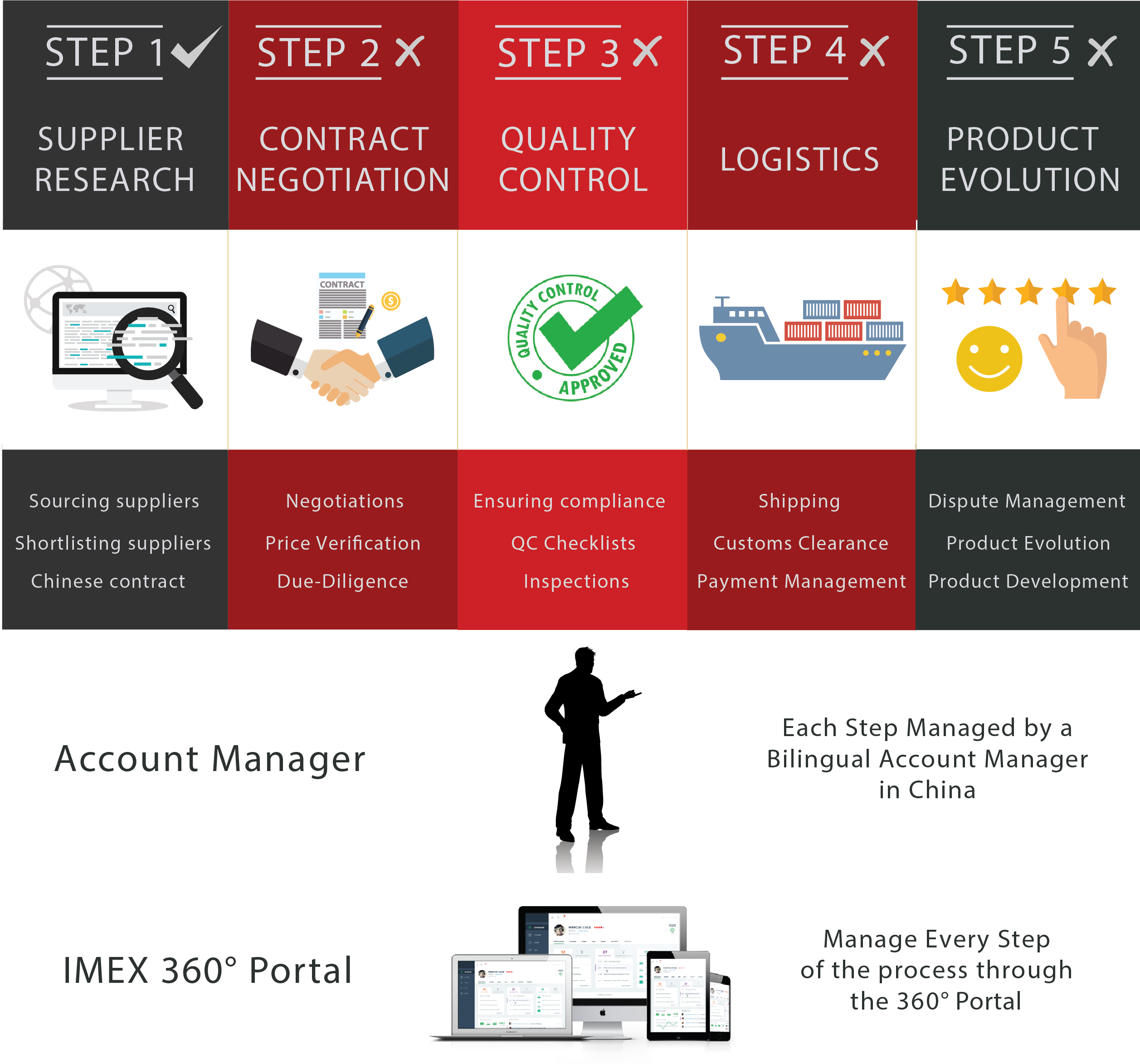 The 360° Sourcing Process
*The services mentioned above are part of the 360° Sourcing Process, not of the Thailand Company Verification Service.
Thorough Verification: We take several measures to ensure the company is genuine, physically exists where it claims to, and is registered with the relevant government departments.
Checking Their Track Record: We also know how to verify their previous track record of fraud and check references before you move forward and send them any money.
We are on the ground, deal with suppliers and factories and can be your local eyes and ears. We will steer you away from the pretenders and introduce you to the real, quality manufacturers in Thailand.