Why Go to the Canton Fair?
If you're looking to start an ecommerce or distribution business, there is no better place to get unique and interesting product ideas than the Canton Fair.
Canton Fair, also known as the "China Import & Export Fair", is the largest trade fair in China, with the largest attendance and the widest range of products available.
It is at Canton Fair that the most number of business deals made, and so where you should go if attending China for the first time.
Canton Fair in held twice a year usually in April & October every year and is divided into 3 different phases, featuring different ranges of products.
You can find out all the details by reading our Free Canton Fair Guide.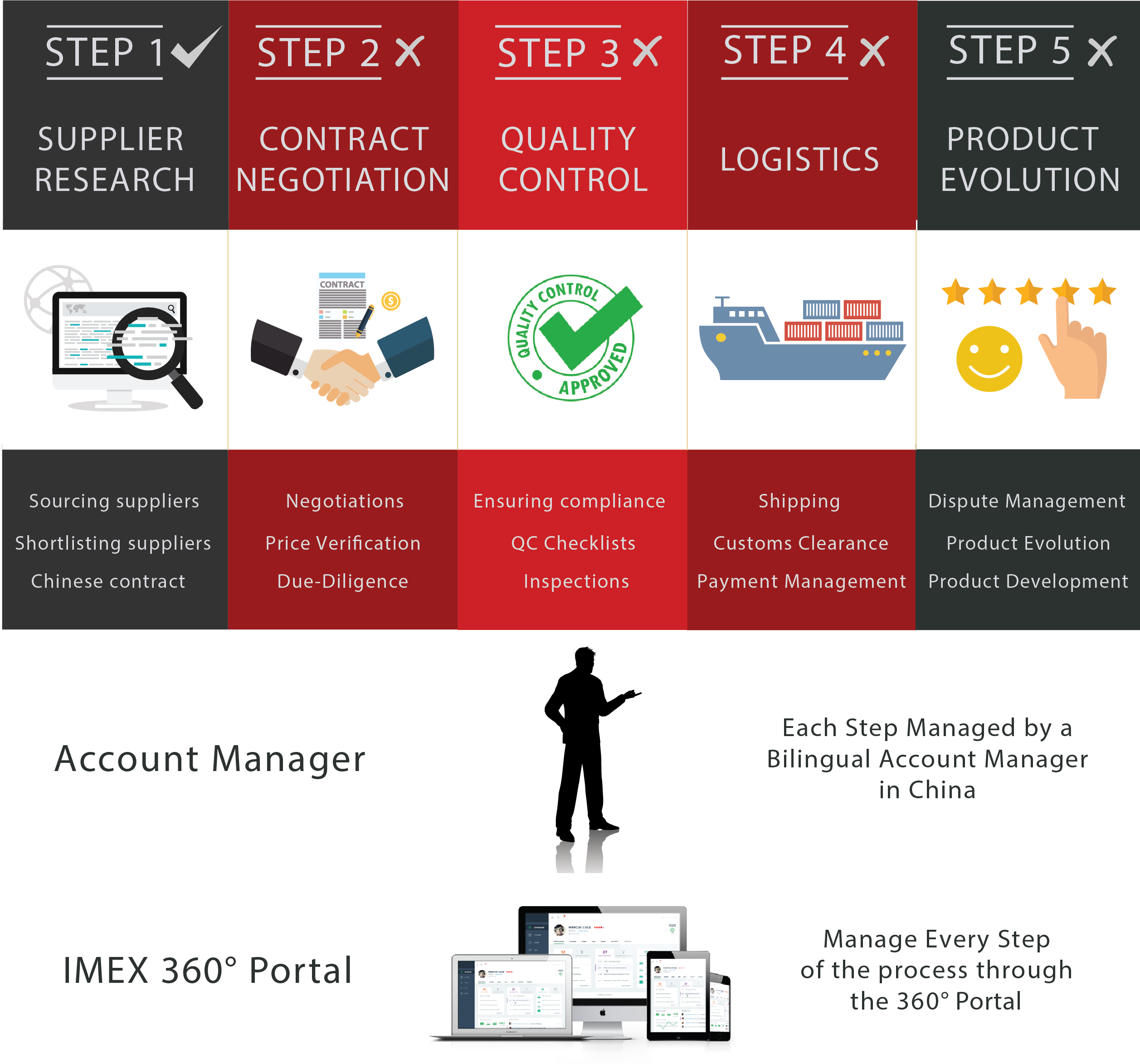 The 360° Sourcing Process
*The services mentioned above are part of the 360° Sourcing Process, not of the Canton Fair Package Service.
We created the "Canton Fair Package" and the "China Visit Package" to ensure that you focus on what's most important for you: meeting and connecting with business partners.
We will manage everything from your arrival to your departure. Some of the services included in the Canton Fair Package include the following:
Travel Logistics
Pick-Up at Guangzhou Baiyun International Airport.

Transfer to Hotel from the Airport

Hotel Arrangements in Guangzhou

Registration & Entry Card for the Canton Fair

Help with arranging visits to tourist places and other cities
Canton Fair Guidance
Personal Translator for the Canton Fair and if requested for visits to wholesale markets and any other places

Phone support during the entire duration of your visit

Help with visiting the local wholesale markets
Negotiations & Factory Visits
Negotiating prices with suppliers

Factory Visits around Guangdong Province. Factory visits to other parts of China can also be arranged however advanced notice is useful so all preparations can be made on time.