5 Day Working Week. Saturday & Sunday Off.

Holidays as per National Holidays declared by the Govt.

Attractive Salary

English Speaking working Environment.

Opportunity to Travel Abroad.

Weekly company sponsored Badminton & Daily dart game.

Small Company with an Awesome Culture
About the Company
IMEX Sourcing Services, is a sourcing, quality control & consulting company based in Guangzhou, China focussed on helping importers import products from China securely and advising them on risk and cost management issue as well as managing their supply chain processes. Our key markets are UK, Australia, US & Canda.
We have a completely English working environment in the company, including all documentation, training materials and software to be used in English.
While we have been around for over 6 years, we are still a Young and Dynamic company. We take our Culture and Values very seriously and strive hard to create a fun company.
We are a fast-growing company looking for ambitious people who would like to be part of that growth. We especially interested in people with strong "problem-solving" skills in the sourcing industry who have the ambition to get into management.
We also run the Hardware Massive Guangzhou group.
Our Mission:
To become a Leader in the "International Trade" industry through innovation, excellent problem solving & system building abilities & efficient use of technology in order to add value & reduce risks involved in International Trade for our clients. To become a "thought leader" in the industry. To strive to create Innovative Non-Traditional services to facilitate "secure" global trading.
To know our Story and meet our team, click here.
Job Location: NO. 2 HuaQiang Road, Tianhe District, Guangzhou.
Mission for the Office Manager Position:
To work closely with the General Manager to ensure the office runs "efficiently" & to help create a positive, happy, fun & exciting office culture by playing an active role in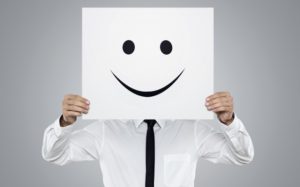 implementing the company's core values. The office manager role has aspects of office admin (day to day running of the office) and HR (Helping with recruitment & promoting company values and contributing to creating an "Amazing" work culture).
Our goal is to create a fun work culture where everyone loves to come to work and the office manager would be a key person in ensuring we make an exciting workplace, working closely with the general manager to come up with ideas and implement them. Therefore, you will also be the "Chief Happiness Officer" of the company.
Growth:
You may have the opportunity to manage an intern if you manage to achieve your "key objectives" in the first 6 months on the job.
Outcomes:
HR Activities:

Conducing phone interviews with candidates.
Conducting tests in office and checking performance of candidates.
Actively seeking & developing relationships with potential candidates.
Hiring at least 2 High-Quality candidates in the sourcing team within the first 3 months.
Developing a talent pool of at least 30 good "passive candidates" for the sourcing team & staying in touch with them.
New employee on-boarding & employee termination procedures.
Company values implementation & Promotion:

Contributing at least 2 new "CREATIVE" ideas to promote the adoption of each company "Value". Some of our values include Fun, technology orientation, positivity & problem-solving, with at least 2 ideas every month.
Smooth running of the office:

Managing office attendance.
Ensuring all the computer and other systems and running without any problems.
Managing office purchases of stationery & all sundry items (Mostly on Taobao) and managing petty cash payments.
Dealing with outsourced staff for the day to day running of the office.
Ensuring timely renewal of office rent contract, timely rent payments, etc.
Organizing events:

Organizing the daily game of dart that we play in the afternoon and the weekly game of badminton and make the events fun.
Organizing company dinners and other outdoor and indoor company activities.
Helping with organising company birthday parties.
Receiving foreign customers when they visit our office and ensuring they have a good time in China.
Creating a Vibrant atmosphere in the office during the Christmas season.
Day to Day Admin Responsibilities:

Ensuring the office is a good condition.
Helping the General Manager with his needs (House contract, visa renewal, interpretation, etc.)
Dealing with the bank, management office of the building, and other third-parties for admin support.
Ensuring preparations of meetings are made and meetings are held efficiently.
Be responsible for maintaining the "Good Book" – The Book where all IMEX Family members, write about the good deeds someone else did to them in the office in the weak.
Requirements:
Minimum work experience: 2 Years
Good English understanding and speaking is critical for this role, as you will report directly to a foreign General Manager and all the company software is in English as well as the all day to day written communication is in English.
Should be used to dealing with company registration/visa related work.
To have success in this job you need to someone who "Loves People".
Application Procedure:
Please apply using out APPLICATION FORM below:

IMPORTANT: ONLY APPLICATIONS SUBMITTED THROUGH THE FORM WOULD BE CONSIDERED.