Want to work for a rapidly growing international trade company with a focus on e-commerce sellers and experience the vibrant & dynamic culture of Asia at the same time?
Want a location independent job?
Have a passion for digital marketing?
If you answered YES to those questions, this might just be the job for you.
Our Story
IMEX Sourcing Services was started out by me (Ash Monga) with just one team member from my apartment over 6 years ago. Since then we have doubled our turnover almost every year and changed 3 offices and on the verge of moving to our 4th Office in April 2017, each time doubling up in space. It's been an exciting ride to say the least and phenomenal growth.
Before I go off track, let's get back to the Position & Company. (You can read more about what we do & the Journey here).
We are primarily a Product Sourcing & Quality Control company working with clients across the globe but mainly in the US & UK. We help our clients manage their imports from China.
Majority of our clients are "E-Commerce" sellers especially Amazon focused sellers, so that's our little Niche within the sourcing industry. However, we also work with more traditional importers, like wholesalers & distributors.
We provide them with a completely outsourced solution managing everything from supplier search, shortlisting and selection, due-diligence, contracts, project management, quality control and even logistics – delivering the goods right to their warehouses or Amazon FBA Fulfilment centers.
Recently, we have been spreading our wings as a company and adding new dimensions to the company through ventures as well as playing a more active role in trying to create & contribute to bringing new innovative physical products to the market by running the Guangzhou chapter of Hardware Massive.
While we have been around for over 6 years, we are still a small company with a team of about 12 people which we aim to expand to 20 by the end of 2017 and this is where the "Digital Marketing Manager" comes in.
We have a lot of marketing channels that are unlocked or under-utilized significantly due to not having a full-time marketing manager and it's about time we change that.
The Position
The mission for the position would be to create a comprehensive marketing plan for the company and be responsible for developing marketing materials including literature, content for our websites, blog & social media properties.
At least a couple of years of experience in a Digital Marketing role with a heavy Content Writing element is required.
Some of the key activities for this role would be:
Creating & editing content for the Blog & growing the blog subscriber base for TheSourcingBlog.
Planning & overseeing the upgrade of our IMEX Sourcing website (Yeah we know the front-end is in dire need of an upgrade).
Creating & refining "Buyer Personas".
Managing our Social Media accounts, including creating content and managing the publishing schedule.
Creating a comprehensive strategy for our participation in Trade Shows & conferences.
Getting on the phone with our clients (mainly in the US & UK) and prospects to collect feedback and see how we can serve them better.
Creating literature about the various services we have.
Contacting & building relationships with related businesses.
Finding, shortlisting & selecting third party vendors to whom we can outsource some of the marketing requirements for e.g. SEO, PPC, etc
As you grow into the role, you will be able to manage 1 or more full-time team members based in South-East Asia to support you in your day to day activities.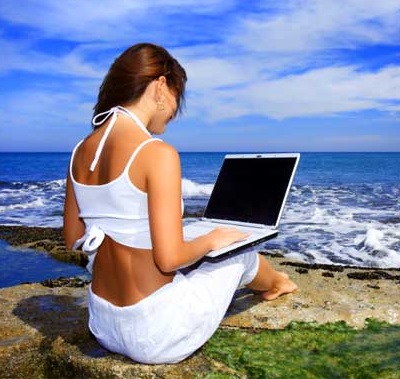 The Requirements
A passion for Writing.
Previous demonstrable experience (2 or more years) in content writing & Social Media Marketing is required. We would need links to your previous published works.
This is a full-time role and hence it's important it's treated as such & you have no other side projects going on once you take up the role.
If you are already in China or Asia, that would be an advantage.
You should love getting on the phone & talking to people, as this role would require interacting with clients (and often at odd hours due to the time-zone differences) & building relationships with potential partners/affiliates.
Speaking Mandarin or having previously lived in China would be a big advantage but is not a requirement.
Ability to work independently with minimal supervision and ability to make "Quick Decisions".
You dont necessarily need "management experience" as long as you are really good at what you do.
The Lifestyle
This position offers an Exciting opportunity to travel & work in & around Asia. You will have a maximum 3 month probation (but can be shorter) period working remotely from your present location (unless you are already in China or close to China). This is an opportunity for you to figure out if the job is exciting enough for you and for both of us to ensure there is a fit.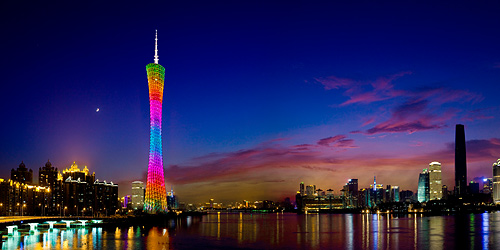 Once the probation is passed, you will be working in our Guangzhou office for 12 months so you can really understand the business inside-out and get to know the team.
After that this can be a location independent position and you are free to work from anywhere in Asia (Vietnam, Philippines, Thailand, Taiwan, Japan, Hong Kong, Malaysia, Indonesia are some of the choices) as long as you are within a 3 Hour time zone difference from our China office) and able to be with us for trade fairs & conferences. You can of course continue to working in the China office too if that's what you prefer.
However, please note that this we are looking for someone to work with us long-term and not just 12 months so it's important that you look at this as a serious career option and not a stop-gap solution.
There will also be opportunities to travel from time to time to trade shows or one of our exciting retreats where you will be meeting & working with some very successful entrepreneurs.
During your time in China, you will be Guangzhou which is the third largest city in China & one of the main centers of international trade activity. This is where the bi-annual Canton Fair, the largest trade fair in the world takes place.
It's a 2-hour train ride away from Hong Kong and about the same time to Macau. There is easy connectivity to key Expat hubs in Asia, such as Thailand & Vietnam.
What's in it for You?
Competitive Salary
After you have completed 1 year in China, a results linked bonus would also be added to the salary.
Mentorship: You will report directly to the Founder & have access to key insights about running & scaling a startup. You will also meet some entrepreneurs, both our clients and have an opportunity to learn how they have built some great businesses.
One of the best parts about this role is the cultural experience of being in a place like China, which has for almost 3 decades been one of the epicentres of global trade activity.
Location Independence: Once you have completed an year in China and understand our business well, you have the opportunity to move to other places within China or Asia, making it a location independent role.
How to Apply
We would need you to record a 3 to 5 minute Youtube Video answering the question below. Video quality/editing is not important at all & you can leave the video unlisted.

Tell us about yourself? What do you like to do in your spare time?
Why are you interested in this position?
Why do you feel you can add significant value to this position?
Applications without a Personalized YouTube video would NOT be considered.
CLICK BELOW TO APPLY FOR THIS JOB. ONLY APPLICATIONS SENT VIA THE BELOW FORM ARE CONSIDERED AND APPLICATIONS SENT BY E-MAIL SHALL NOT BE CONSIDERED.

Applications close as soon as we find the right candidate.
If you know someone who would be suitable for this position, please help us spread the word.